COMMUNITY & ANTIRACISM
Community building is woven through the historical and current ethos of University Centers. In 2020-21, in an environment of political divisiveness, civil unrest, and a global pandemic, our work became more focused on what community building means in the student union.
MISSION AND VALUES
We revisited our Mission and Values with the University Centers Advisory Board, with our staff, and with our newly formed Antiracism Workgroup. Our community value was revised to inclusivity to better articulate what matters when it comes to community building:
Inclusivity—fostering a community that is anti-racist; supporting all people and their intersecting cultural, ethnic, racial, gender, religious, socioeconomic status, age, (dis)ability, and currently unnamed identities; providing a variety of places where students can find a sense of belonging, balance their academic pursuits, and engage in open expression; dedicated to the Student Life Equity, Diversity, and Inclusion Statement.
University Centers Antiracism Workgroup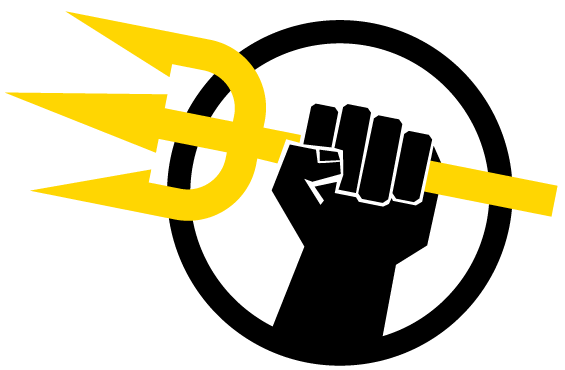 University Centers is committed to fostering an antiracist community. A newly formed Antiracism Workgroup —which includes members of our career and student staff as well as members from UCAB—met at least twice a quarter for topical discussion breakouts. Topics included:
Review the impact of current operations through an Equity, Diversity, and Inclusion lens

Explore we can do to make our facilities, union resources, and opportunities more accessible to students

Identify and provide training and learning resources for our staff on antiracism, anti-blackness, and implicit bias

Discuss how to focus our event program and inclusive events and those that amplify BIPOC .
For more information, read about our ongoing commitment to creating an antiracist environment in our Antiracism Action Plan.
We welcome your constructive feedback, which may be sent to UCABchair@ucsd.edu and svanbruggen@ucsd.edu.
PARTNERSHIPS
Over the past year University Centers had the pleasure of partnering with numerous campus departments and organizations. Programming for students through these partnerships helped build community through collaboration, innovation, expanded reach, and shared resources.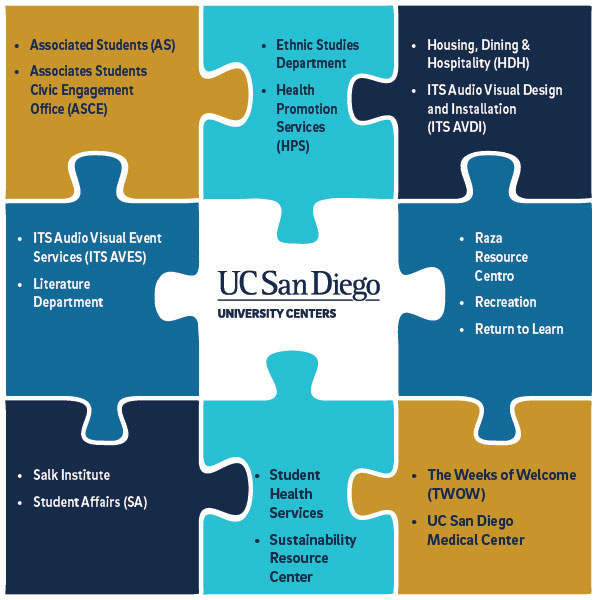 CAMPUS COMMITTEE PARTICIPATION
University Centers team members participate on numerous campus committees. 
Basic Needs Committee

Black History Month Planning Committee

Campus Events Council

Cesar Chávez Celebration Committee

COVID-19 University-wide Events Taskforce

Enhancing the Black Student Experience Committee

Epstein Family Amphitheater

ESR - Enterprise Events and Production Management

Marketing Council

Native American Heritage Month Committee (NAHM)

Performing Arts Committee

Retail Council

Student Center Placemaking Committee

Student Life EDI Statement Workgroup

Student Transportation Advisory Committee (STAC)

TAP Assessment & Review Workgroup

The Weeks of Welcome (TWOW) Committee

Triton Day Committee

Triton Fest Committee

UCSD E-Sports Collaboration/Partnership

VCSA Student Communications Team

Virtual Platform Proposal Committee

Wellness Partners
---
---