SUPPORTING STUDENTS & CAMPUS
University Centers swiftly pivoted to offer new, and innovative services to support campus, and students. These services provided alternative methods, and additional opportunities for connecting, and engaging during remote learning, and work.
---
STUDENT SUPPORT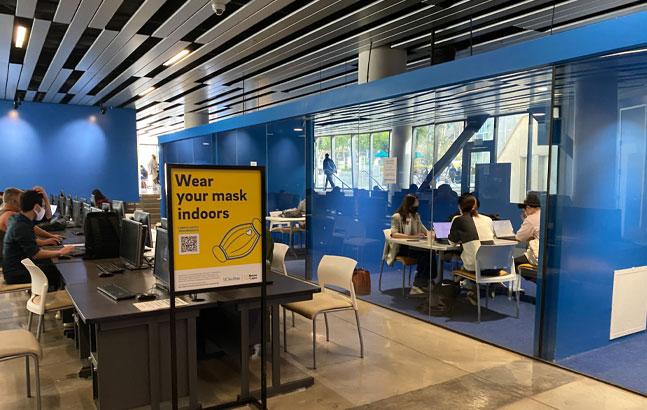 Study Rooms
Continued access to reservable study rooms, providing safe individual study spaces for students.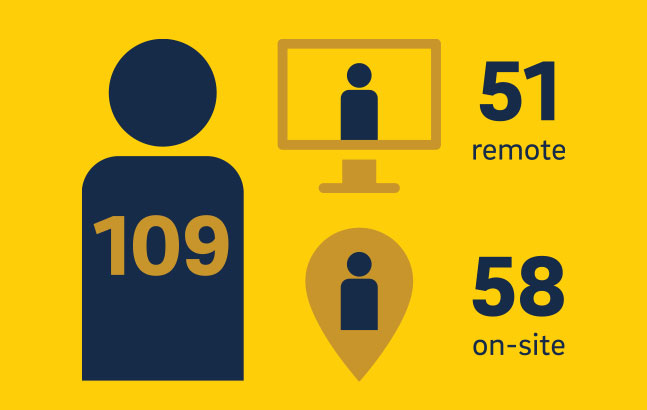 Continued Employment
Continued employment for student team members, with remote and on-site positions.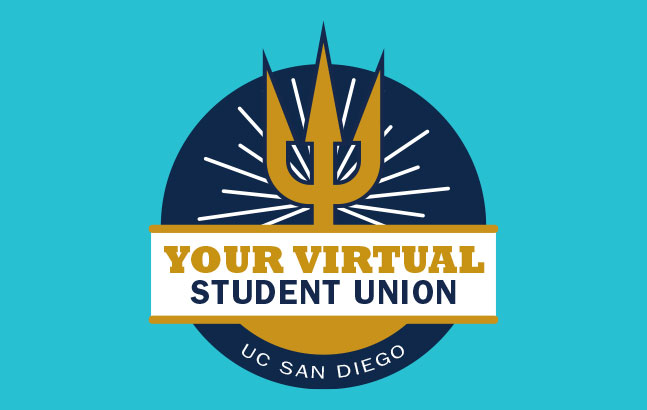 Virtual Student Union
First full year of the Virtual Student Union, a one-stop-shop website bringing together all campus resources, virtual events, and activities for students; including a robust campus calendar.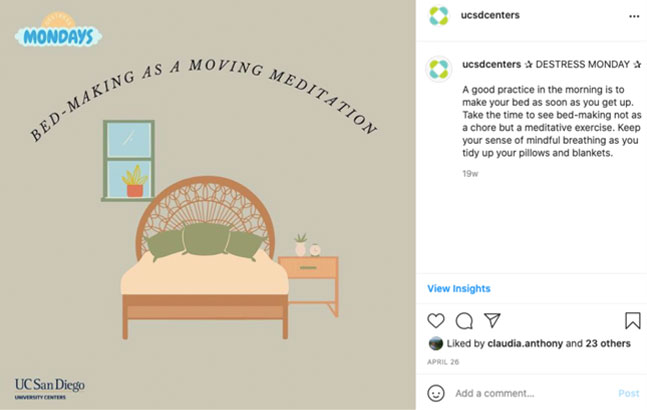 Increased Social Media Presence
Student-focused social media presence increased, providing daily inspiration, activities, virtual event information, and more.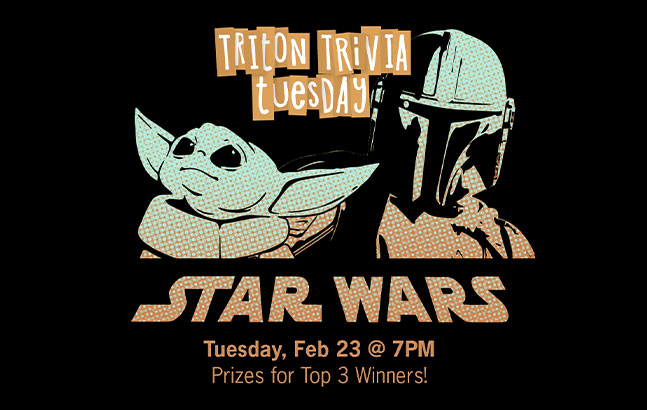 Virtual Programing
Virtual programming, promoting diversity, and community helped connect students to San Diego, and UC San Diego while away from campus.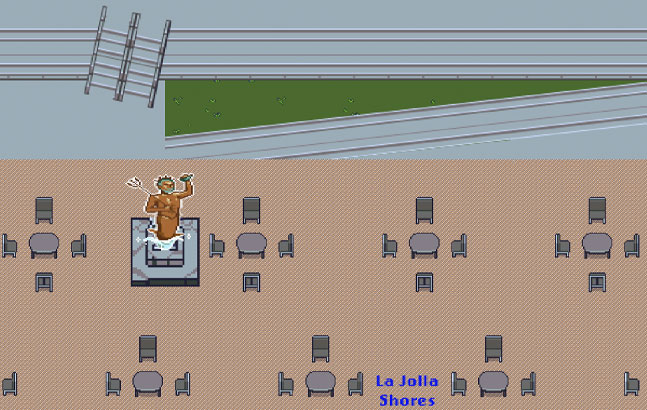 Let's Gather (virtually!)
Using Gather, a platform used to 'gather' people together in a virtual space that replicates the actual location, provided a unique way for students to connect in small and large groups.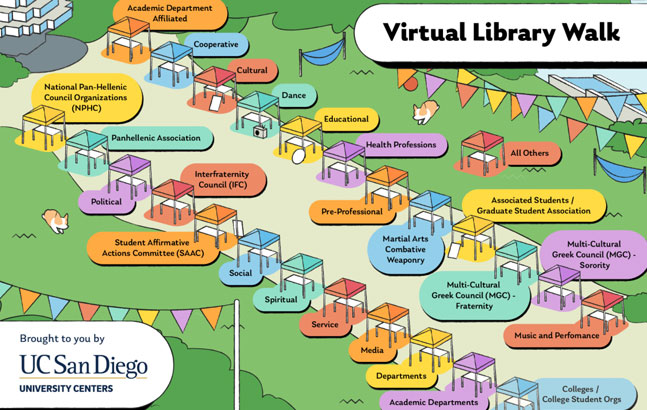 Campus Groups
Setup and managed the Campus Groups Virtual Fairs platform to enable student organizations, and campus departments to host virtual fairs.
---
CAMPUS SUPPORT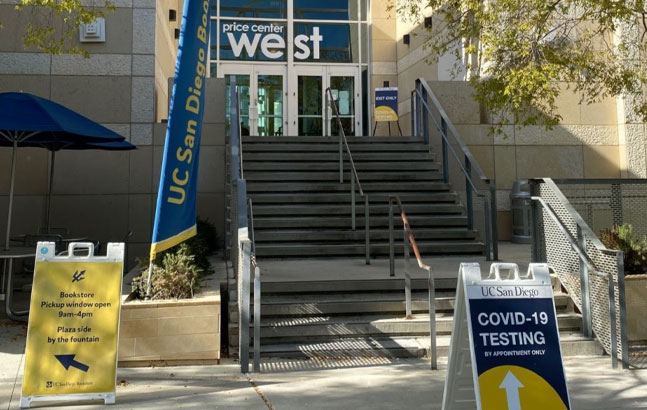 Testing Site
Provided space, and services for the only on-campus COVID-19 Testing Site, and Flu Vaccination administration at the Price Center.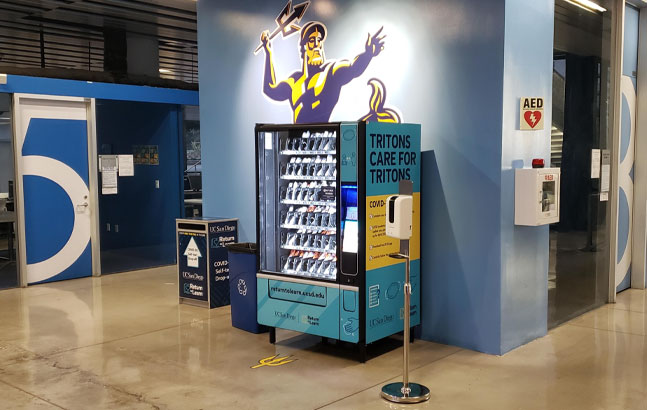 Test Kit Vending Machine
COVID-19 Test Kit Vending Machine installed at Price Center for students, and staff weekly self-administered asymptomatic testing.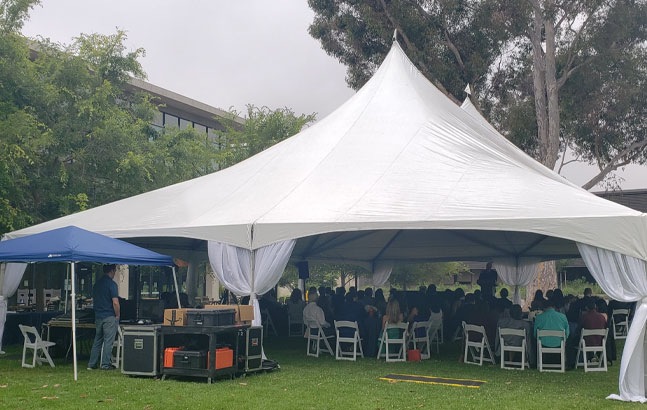 Outdoor Classrooms
Provided daily on-site technical services throughout the pandemic to maintain, and provide technology for outdoor classrooms, special events, and commencement activities.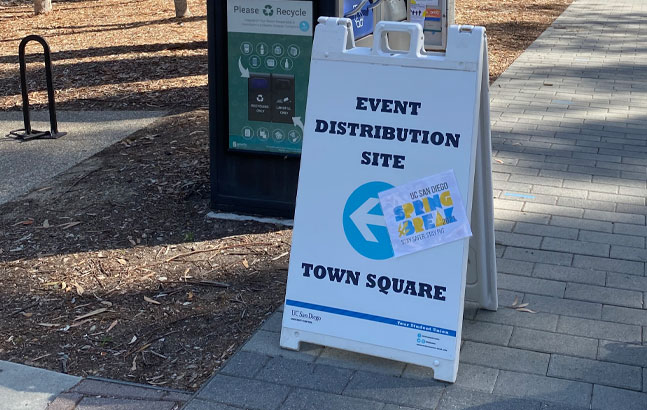 Event Distribution Site
Working with campus, developed a plan for an Event Distribution Site to support the physical distribution of items to students for events, and activities during Spring Break 2021.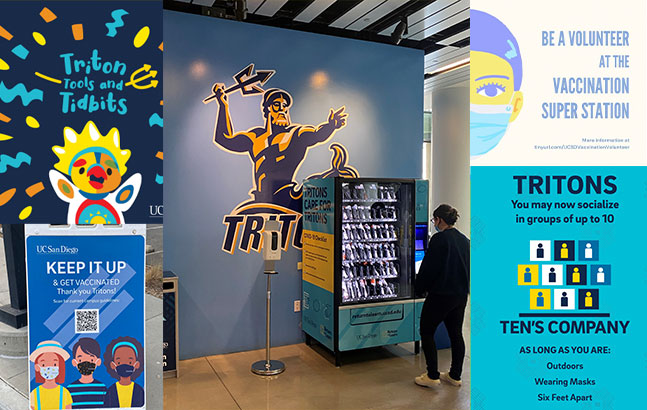 Student Messaging
Supported Return to Learn, and Student Affairs with student messaging, and graphics for various protocols, and reminders for students.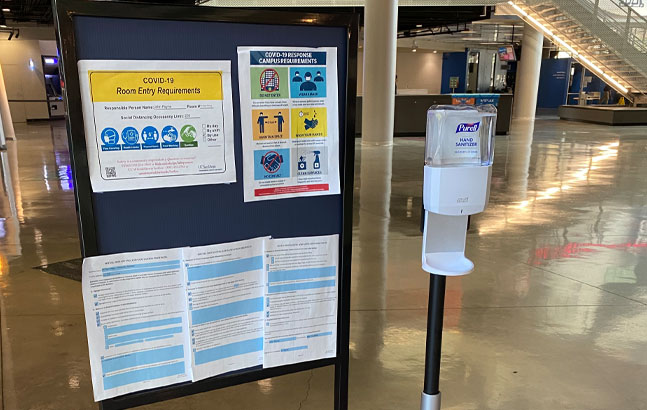 Compliance Support
Worked closely with our food vendors, retailers, and co-ops to provide safe operations, compliance, and access throughout COVID-19.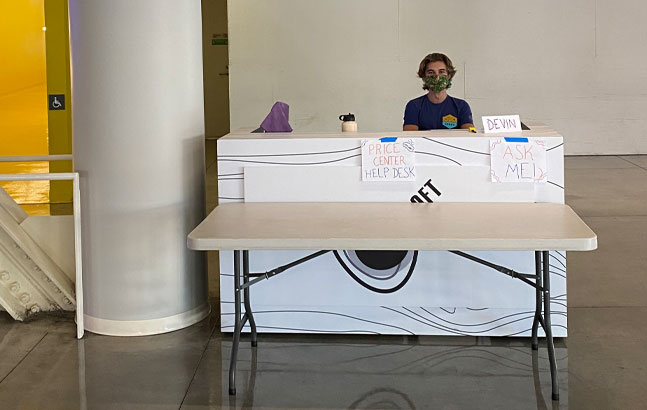 Student Information Desk
A student-managed information desk opened at Price Center, providing in-person assistance for guests during the pandemic.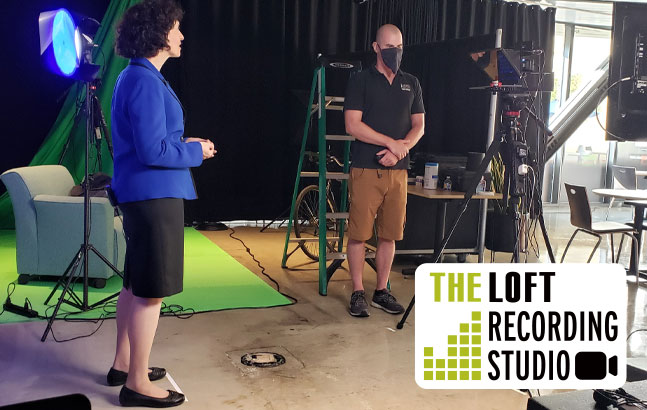 Recording Studio
The Loft Recording Studio was built to provide campus departments, and student organizations a resource to record videos, and host live events, while being compliant with Covid-19 mandates. Here you see Executive Vice Chancellor, Elizabeth Simmons recording a campus annoucement.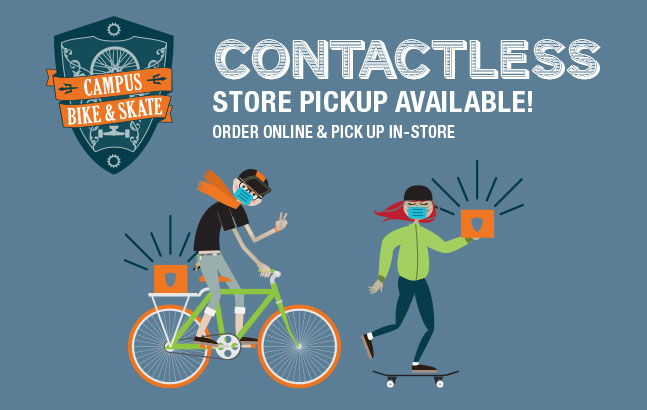 Campus Bike & Skate
Campus Bike & Skate launched a new website site enabling online orders, and contactless pick-up.
---
---