Call for Art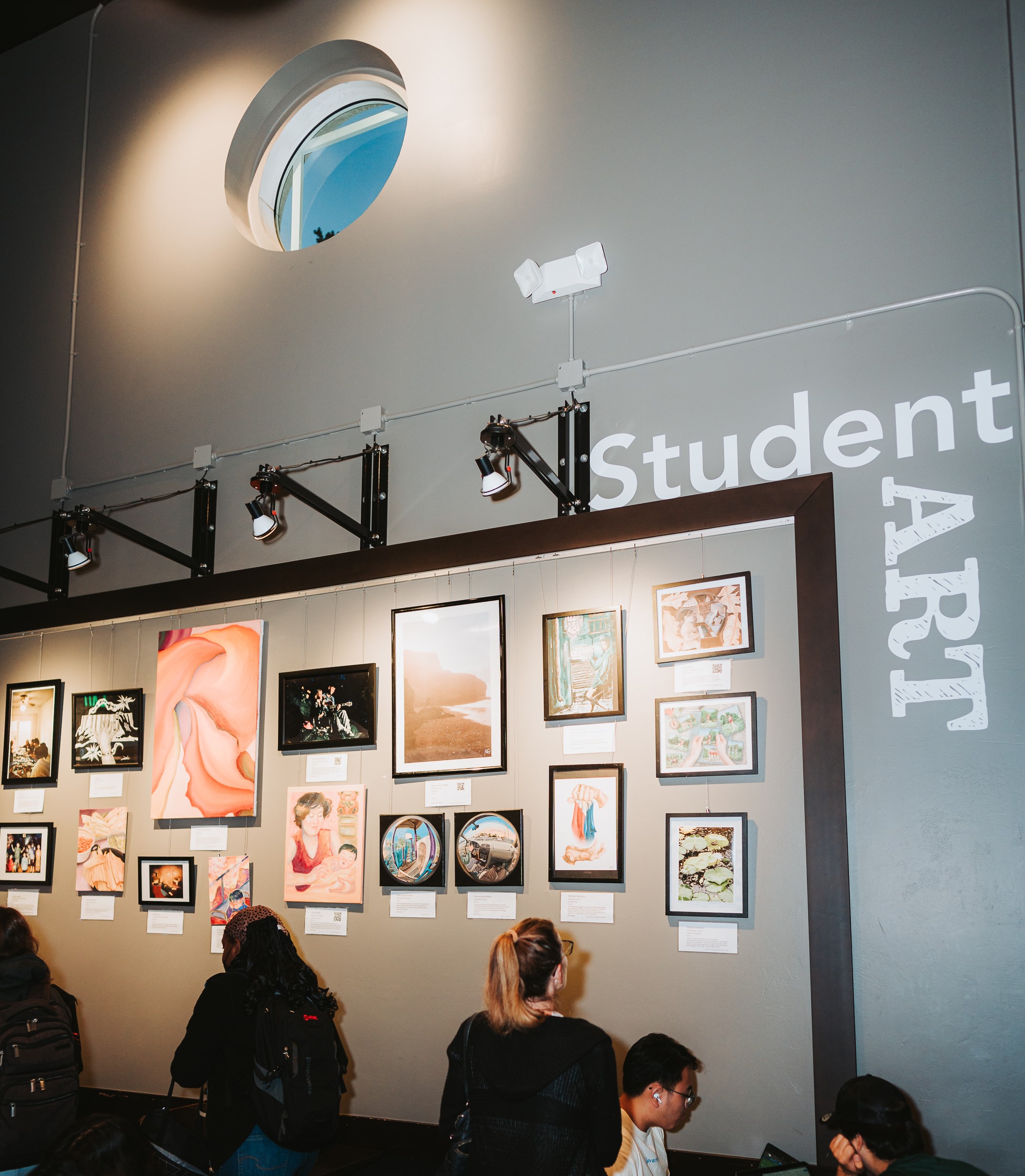 Each quarter, University Centers curates student art exhibits displayed at Price Center. Each show focuses on a unique theme; Past themes include HOME, DREAMS, NATURE, etc. 
Open to all enrolled UC San Diego students, regardless of major.

Deadline: Week 2, January 19, 2024

University Centers' winter quarter art show at Price Center Starbucks will feature non-traditional, creative self-portraits, created by students. 

Show us your identity, your culture, your values, your humor, your tastes, your station, your perspective, what makes you YOU.

We are considering 2-dimensional art pieces that can be displayed in a frame or hung on a wall (Ex: painting, drawing, canvas, photography, etc.)
Cellphone selfies will not be considered. Preference will be given to classic mediums such as paintings and drawings.  
"African American art is infused with African, Caribbean, and the Black American lived experiences. In the fields of visual and performing arts, literature, fashion, folklore, language, film, music, architecture, culinary and other forms of cultural expression the African American influence has been paramount. African American artists have used art to preserve history and community memory as well as for empowerment."
In celebration of Black History Month, University Centers is accepting submissions from student artists for an exhibit that showcases African Americans and the Arts.  Images should be either original digital photos or original digital illustrations. (no AI creations)
University Centers will print and frame all accepted art pieces.
Price Center Exhibit Locations: Price Center Theater Lobby; Bear and Red Shoe meeting rooms
Application Details:  
Must be current UCSD student

Open to ALL Majors & ALL levels of experience

We will print and frame photos and therefore no physical pieces are necessary

Exhibition Dates:  February 5, 2024 to March 5, 2024 (expected)